New @ LCWB: Barkley Brazil Saxophone & Clarinet Accessories
September 13, 2019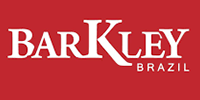 One of the things we enjoy the most, here at Leisure Coast Wind & Brass, is to go on the hunt for new products to make your life easier and more exciting. Most of the products we look at never make it to our shelves, but occasionally, we find a few little gems.
This one is no different. Proudly introducing to LCWB (and to Australia!): Barkley Brazil!
What's on offer?
Barkley specialises in accessories for saxophone, and to a smaller extent, clarinet. They specialise in the manufacture of semi-professional to professional mouthpieces (both metal and fiber resin) for all the saxophones, and focus mainly on contemporary music. So whether you like to play hot jazz, blues, funk, rock, fusion or gospel, there's a mouthpiece to suit practically every style.
One of the most intriguing mouthpieces they make is the Vintage ZZ for alto sax. Manufactured from their own proprietary material, Ecoline, this is a mouthpiece you will not find anywhere else! Ecoline is a blend of fiber resin and ebony. Yes, you read that right – this mouthpiece actually contains a small amount of wood, which works perfectly with the fiber resin to create a sound reminiscent of the 1950s and 60s.
As well as this, Barkley manufactures a range of very nice neck straps and ligatures for saxophone and clarinet, and a fantastic student mouthpiece for clarinet, alto saxophone and tenor saxophone.
About Barkley
Barkley was founded in 2003 in São Paulo, Brazil, by Junior Barkley. After a long period of studying, testing of various materials and improving production and luthery techniques, Barkley mouthpieces emerged. Barkley uses high-tech raw materials and maintains the tradition of hand finishing to make products of the highest quality.
Research and studies on hand finishing techniques and the resonance of materials resulted in new compounds and mixtures for the preparation of raw materials, including the Ecoline ebony line, a material used exclusively by this company.
Pioneering
The company was started in a period where literature and information about mouthpieces were relatively scarce. Continued efforts and research are of the utmost importance for the constant development of the company, as new technologies keep popping up. Showing that it's here to stay, the company's main mission is "Innovation and Tradition". They are constantly innovating processes and raw materials, but do not lose touch with the passion a skilled craftsman has for his chosen craft.
The new
2016 was a year of many achievements, including the launch of the Malbec mouthpiece. Just like one has to wait patiently for the best vintage in the wine of the same name, it took some time to develop this mouthpiece. But, patience is a virtue, and the results speak for themselves. The Malbec mouthpiece is produced using 3D CNC machine technology and, as is essential to Barkley products, hand finished by trained professionals.
Barkley continues to create new designs and materials, such as BRENT, a mixture of ebony and metal.
We are extremely proud to be one of the only stores in Australia to stock Barkley products, and cannot wait to introduce them to you.
Keen to try these mouthpieces/straps/ligatures? Stop by some time with your horn, favourite reed(s) and ligature, and you can take as much time as you like to try out all their (and any other) products!