Description
Henri Selmer (Paris) began designing and manufacturing clarinet mouthpieces in 1885. After an intense Research and Development effort, Selmer has completely renewed its mouthpiece range for Bb clarinet, introducing two new models adapted to the aesthetic of today's clarinettists, the Concept and the Focus.
The new throat design of the Concept mouthpiece brings greater focus to the air flow, allowing greater density of sound and expansion of the array of timbres. All while preserving the facility of sound emission, its larger tip opening favours a breadth of sound throughout the registers, allowing a greater sound projection.
The Concept is suitable for a broad range of applications from classical to band and much more. Its medium close 1.10mm tip opening suits slightly softer reeds than the Focus model.
The mouthpiece's nice rolling curve suits thinner tip French style reeds like Steuer Classic, Marca Supérieure, Rigotti Gold, François Louis, or Vandoren Traditional reeds.
Please note that a ligature and mouthpiece cap are NOT included.
Selmer Clarinet Mouthpieces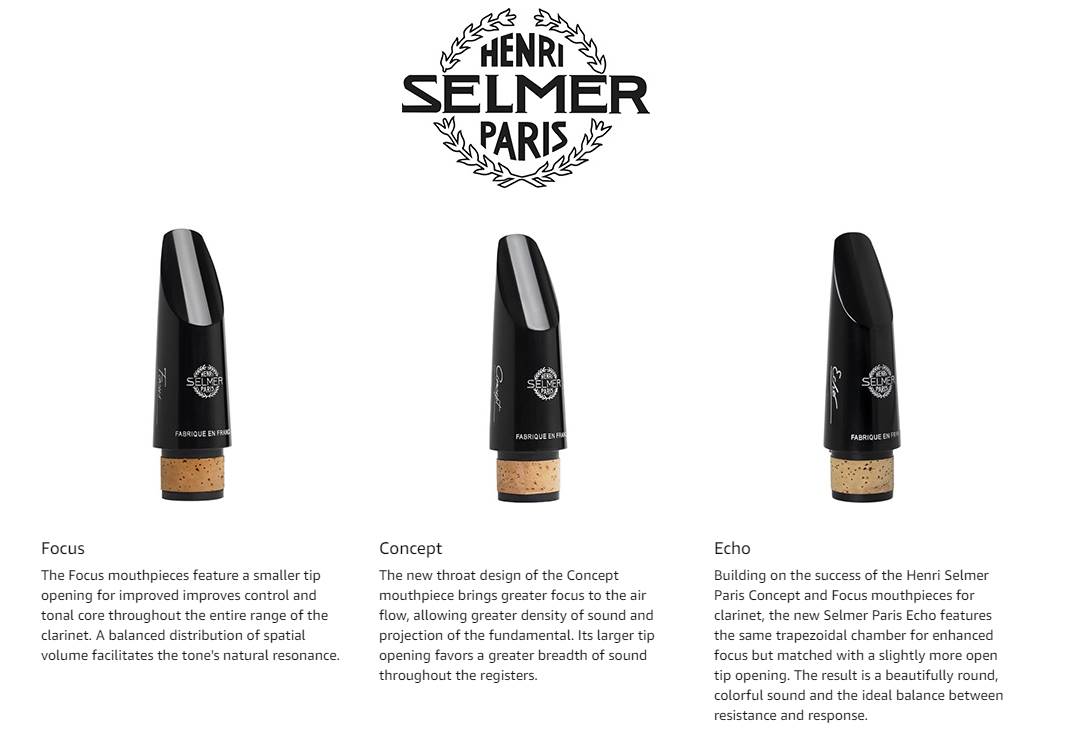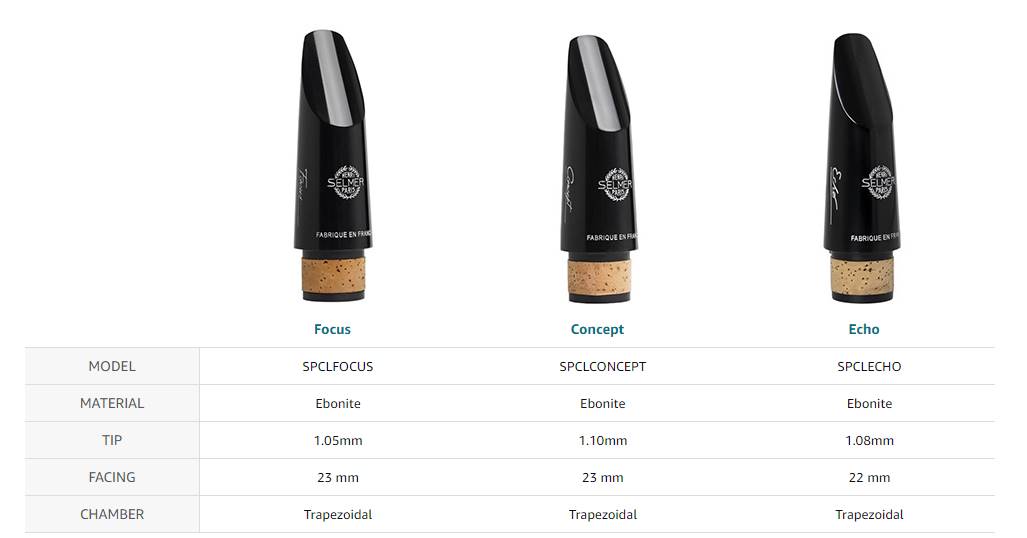 Features
Table opening : 1.10 mm
Table length : 23 mm
Chamber : trapezoidal.
Mouthpiece cushion included.